1972-2020
It is with heavy hearts and tremendous sadness that the family announces the sudden and unexpected death of François Robert in the early morning hours of Monday, July 6, 2020 while camping with his family. Cherished son of Gilbert and Louise Robert (nee Paquette). Loving brother of Chantal (Andrew) and Manon. He will be sadly missed by many aunts, uncles, nieces, cousins, extended family members, friends and all who had the privilege of knowing him. Frank was an avid outdoorsman who loved to fish, he seized every opportunity to be on the lake or with his family. In keeping with his wishes, there will be no service or visitation, a Celebration of Life to be held at a later date.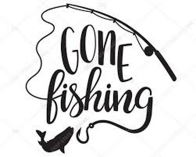 I've finished life's chores assigned to me,
So put me on a boat headed out to sea.
Please send along my fishing pole
For I've been invited to the fishin' hole.
Where every day is a day to fish,
To fill your heart with every wish.
Don't worry, or feel sad for me,
I'm fishin' with the Master of the Sea.
We will miss each other for awhile,
But you will come and bring your smile.
That won't be long you will see,
Till we're together you and me.
To all of those that think of me,
Be happy as I go out to sea.
If others wonder why I'm missin' Just tell'em I've gone fishin'